Here's where you can find farms, stores, and other providers of  wholesome and nourishing food throughout the country. Easily locate CSAs (community supported agriculture), fermented (probiotic) foods, gluten-free shops, and much more. 
Nourishing Israel's Organic & Natural in Israel List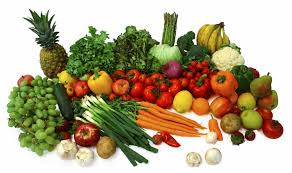 Please note:
- This list is a service and doesn't imply a recommendation of any company and/or products included.
- Although kashrut information is included when available, the information is not complete, and certifications do change. Additionally, some farms combine produce from other farms with their own. As such, no representation is made regarding the kashrut of the farms, businesses, and products listed here. Please be sure to inquire as to kosher certification on your own.
- All websites, unless otherwise noted, are in Hebrew.
- This list will be updated periodically. If you know of any farms or companies appropriate for this list, please let us know.
- Gluten Free foods are listed under Other Foods as a service to readers.
- Produce during shemitah - information will be included under the supplier's listing as it becomes available.

Most of the produce available in Israeli is locally grown and seasonal. A calendar with the different fruits and vegetables and the months when they are available fresh in the market is available at Fun Joel's Israel Tours.
ORGANIC VEGETABLES - CSAs and farms, most deliver to your home or to a local drop-off/pick-up point
♦ Ben's Farm Ben Rosenberg (English) 050-342-6664
Located in Moshav Tirosh. Deliveries  to Beit Shemesh, Mivasseret Zion, all of Jerusalem, Maale Adumim and Gush Etzion. Offers a full line of vegetables and fruits. Owner is Sabbath observant, takes truma and maaser and has a 'minoii' (subscription) with the Beit HaMidrash Ha Gavoa L'Chalacha B'Histyashvout in Har Nof for the bitbaah (coin).
♦ Chubeza (English) 054-653-5980
Located in Moshav Kfar Bin Nun, Ayalon Valley. Deliveries from Tel - Aviv to Jerusalem, Jerusalem suburbs and Gush Etzion. Kashrut certification from Rabbi Naftali Shlomo of the Gezer Regional Council
♦ Eran Organi 03-9507272, 03-950-6264
Deliveries in Tel-Aviv, Bnei Brak, Sharon, Rishon/Rehovot, Lod, Petach Tikvah, Modi'in, Jerusalem and other areas. Certified kosher by Rav Tsuri Ne'eman of the Gan Raveh Regional Council
♦ Gan HaSade 054-693-9320
Located in Kfar Rut, near Modi'in. Deliveries to Modi'in area, Tel-Aviv area, Jerusalem, Mevaseret Tzion, moshavim along the corridor, Savyon, Yehud, Kiryat Ono, Shoham, Ben Shemen area, Kfar Daniel and other nearby areas. Other locations by request.
♦ Maggie's Garden (some English) 054-753-6106, 02-570-0796
Delivers. Certified Kosher by Moetset Mate Yehuda, Belz or Harav Efrati
♦ Merhavia Organic Farm - 052-312-9867 - Ayelet,  052-379-6743 - Neta
Located in Moshav Merhavia in the Jezreel Valley
♦ Meshek Barzilay 03-516-6329
Deliveries to Hod HaSharon and environs,  Kfar Saba, Ra'anana, Petach Tikvah, Herziliyah, Rosh HaAyin, & Ramat HaSharon
♦ Meshek Ben-Zvi  04-953-1299 (store), 04-983- 6601(home)
Located in Moshav Yehuda in the Jezreel Valley. Pick-up from store
♦ Meshek Havivian 050-341-2360
Located in Moshav Hodaya near Ashkelon
♦ Meshek Organi 052-612-2222
Located in Kibbutz Ha'Ma'apil, Emek Chefer. Deliveries in the Tel Aviv, Sharon, Emek Chefer, Netanya, Kitzir Charish, & Pardes Chana, Binyamina areas. 2 of 3 partners are orthodox. Terumot and Ma'asrot are taken, no kilayim. No outside supervision.
♦ Meshek Shvarzman 03-9506384/054-4583207, Moshav Netaim (near Rishon LeZion & Nes Ziona). Pick up from their store; delivery coming soon. There is kosher certification regarding terumot and ma'asrot on some produce they sell from other farms, but not from their own. They do separate the produce for you so you can easily take terumot and ma'asrot on your own.
♦ Savta Yehudit 050-246-4835
Deliveries in the Jordan Valley, Kfar Tabor, & Ramot Menashe areas
♦Teva Habsor (English) 1-800-259-090
Deliveries from Tel Aviv to Be'er Sheva. A mashgiach comes once a week to take terumot and ma'asrot.
♦ Local Basket project 04-988-1737, 054-448-8588
Galilee area. Produce and other organic or natural foods & products
♦ Bodek2Go 02-623-6060 (English)
Organic fresh produce and other organic or natural food products. Delivery in Beit Shemesh and Jerusalem. Produce certified kosher by Badatz Mehadrin Yerushalayim or Badatz Belz. (Please note that not all products are organic including the frozen Bodek vegetables and some of the fresh produce.)
ORGANIC DAIRY & EGGS
♦ Givot Olam 02-940-9310
See their list of stores which carry Givat Olam products or for delivery call Yair at Shivuk Motzrei Yesha 050-939-3423. Kosher Badatz Eida Chareidit Yerushalayim and Rabbanut Shomron Region - Mehadrin.  Deliveries are once every two weeks for orders of 150 NIS or more. Shivuk Motzrei Yesha also delivers for other stores and companies (natural soaps, honey (non- organic), and other products) so you can order additional items and reach the delivery minimum quite easily.
ORGANIC FRUITS
Freshly Frozen Fruits Faye Savin-Bader: 050-261-8675 (English)
Large variety of frozen fruits. Pre-washed and pre-checked, bug free and Organic. Delivery right to your door. Only 5 NIS delivery anywhere in central Israel. Kosher - Bedatz Mehadrin, Rav A. Rubin; Beit Yosef upon request.
MEAT & POULTRY
♦ Ta'am Zohar Malka: 050-345-5091, 08-947-7742
Organic. Delivers to your home. Also sheep meat, eggs, and poultry products. Kosher - B'datz Rav Machpud & B'datz Eida Chareidit
♦ Meshek Artzi 02-9906880
Chicken grown without antibiotics, vegetarian diet, no chemicals. Packaged, available in  supermarkets. We found them in Megabul. Under mehadrin supervision of Rabbanut of Tsfat.
ORGANIC FOOD PRODUCTS
♦ Neot Semadar (English)
Products found in various organic markets. Certified Kosher by Eilat Rabbanut
♦ The Lieber Family  077-711-3557 (English)
The Liebers sell a variety of products.  Organic Eggs from Givat Olam, Raw Honey, Organic Olive Oil and more. Products are certified kosher. Beit Shemesh area. They are also the www.bodek2go.com distributors in the Beit Shemesh area.
ORGANIC PROBIOTIC FOODS & BEVERAGES, SPROUTED  FOODS
♦ Shoreshei Tzion (English)
Organic, Raw, Vegan, Probiotic Foods & Beverages
Located in Bet Shemesh Industrial Area (Next to the Big Mall)
You can buy directly from the factory or  purchase in various organic food stores & makolets. Certified Kosher Rabbanut Bet Shemesh
♦ Le Fermentainu 058-780-8818 (English)
A variety of organic raw kombucha, kefir and lacto fermented veggies - Sauerkraut, kimchi, cortido, ginger carrots, beets, roots, fennel, carrot & Kohlrabi medley, honey dill mustard, salsa and more.  You can buy online for delivery within the central Jerusalem area (Baka, German Colony, Katamon parts of Rechavia and the neighboring areas) or purchase at the Farmers Market at 12 Emek Refaim, Jerusalem, Fridays from 7:30 am until 14:00 (2:00 PM). KCAN kashrut certification.
♦ Hamutzei Tzfat 050-641-1045 (English)
Kosher, organic, naturally fermented foods, full of live unpasteurized probiotic-cultures. Pickles, Sauerkraut, and much more. Located in the Artist Quarter of Tzfat. Owners are Sabbath observant. Products are pareve, terumot and ma'aserot taken and checked carefully for bugs.

ORGANIC SPROUTED FLOUR & BREADS
♦ Dagan Eden: Sarah Tamir-Shirazi 09-792-1446 [email protected], (English), Wheat: 20 NIS/kilo --organic & sprouted and local, Spelt: 25 NIS/kilo --organic& sprouted from Canada. Organic whole wheat: 10 NIS/kilo, Whole spelt: 18 NIS/kilo. No need for sifting if kept in freezer, terumot and ma'asrot taken. Available for pick-up in Talpiyot, Jerusalem or Emmanuel (in the Shomron). Can arrange for pickup in Petach Tikva and Rosh Ha'ayin. Mail delivery in Israel for orders over 10kg for 20 shekel delivery fee (takes 1-2 days with Doar Express).
♦ Edan Hanevet: 052-895-1358, Sprouted spelt and quinoa bread, see list of stores where products are sold.
♦ Rustic Regal Bakery 052 415 9714 (English)
Organic, Sprouted Bread from wheat, spelt or rye. No flour, yeast, or oil.  Culinary Workshops - Introduction to the Basics of Raw, Sprouted, and Cooked Health Foods. Baked goods available for pick up in Jerusalem, Machane Yehuda area. Owner is Sabbath Observant.
OTHER FOODS
Dairy
♦ Yellow Butter (kosher, imported, from mostly grass-fed cows, not organic) available in supermarkets: President, Maccabi (cholov Yisrael), Lurpak, Champion, and Elle & Vire  brands.
Gluten Free
♦ Bar El Life  04-6224695 (English home page),  Tzavey HaNachal 15, Industrial Center/Mifalei Chefer, Emek Chefer.  Factory store with discount prices, list of stores where products are sold, or order online. Kosher Rabbanut Emek Chefer & Rabbi Landau, Bnei Brak
♦ www.GlutenFree.co.il (English), 03-9191025, English, Hamiflassim 6, Kiryat Aryeh, Petach Tikvah. Second building from the right. The entrance is in the path between the two buildings. Online store with International Shipping. Check product info. for Kashrut agency.
♦ Natural Cakes 03-923-5276, Gissin 61, Kiryat Aryeh, Petach Tikvah. Gluten Free bake shop &  restaurant, list of stores where products are sold. Kosher Rabbanut Petach Tikvah, Chatam Sofer, & OU
♦ Tsivya The Baker/Pure Delights Bakery 02-992-3925 (leave message) (English)
Gluten free, sugar free bakery selling cakes, muffins, cookies, and flax seed crackers.  The base for their baked goods is almond flour and honey.  Local to Bet Shemesh, Ramat Bet Shemesh areas with occasional deliveries to Jerusalem (pickup from a single location) as posted on Facebook. Kosher per owner. Owner is Sabbath observant.
♦ Celiac Organization in Israel: 03-6781481 List of stores selling gluten free products
♦ Gluten Free Restaurants & Products in Israel: The celiacs essential guide to enjoying Israel (English)
♦ Bli Gluten: Search for restaurants carrying gluten free foods by location
PEST CONTROL
Hadbara Organit: 1-700-700-670
Green and non-toxic products. See their list of stores which carry Hadbara Organit products
HOMEOPATHIC PHARMACIES
Rehovot
♦ Beit Merkachat HaNasi: 08-946-1342/052-320-0883, HaNasi HaRishon 34
HEALTH FOOD & NATURAL PRODUCTS STORES
♦ Rotem Teva 1-700-700-724 Select English from drop down (English translation not perfect). Online store, shipping throughout Israel
Afula
♦ Nizat Ha'duvdevan: 04-642-7055, Chenkin 6
♦ Clil Hateva: 04-640-3555, Nasi Weizman 16, near Shilav
Ariel
♦ Pinat HaTeva B'Ariel: 03-936-5299, Yehuda 11, Commercial Center
Ashdod
♦ Eden Teva Market: 08-869-7900, Ha'Orgim 7, next to Megabul
Ashkelon
♦ Nizat Ha'duvdevan: 08-675-6065, Power Center, Silver Sector
Beer Sheva
♦ Eden Teva Market: 052-957-6122, Derech Hevron, Big Center, underneath bowling alley
Beit Shemesh
♦ LaBriut: 02-995-3000, Derech Yitzchak Rabin 19
♦ Lev HaTeva: 02-992-3799 Nahal Nitzanim 8, Rama A
♦ Lev HaTeva: 02-992-1980 Yehuda HaNasi 6, Rama B
♦ Nizat Ha'duvdevan: 02-999-1660 Yigal Alon 24
Beit Zera
♦ Beofen Tivi 052-408-2626, Kibbutz Beit Zera (south of the Kinneret), Ecological cleaning supplies & cosmetics.
Eilat
♦ Beraishit: 08-631-5542, Hasatat 2
Gan Shmuel
♦ Duchan Gan Shmuel: 04-632-0892, Kibbutz Gan Shemuel (east of Hadera Junction) Large selection of Gluten Free foods. Not associated with Duchan in Pardes Hannah.
Givat Shmuel
♦ Al Hamishkal: 03-532-0360, Kenyon HaGivah
Givatayim
♦ Anise: 03-573-1323, Weizman 17, corner of Shenkin
Gush Etzion
♦ Nizat Ha'duvdevan: 02-652-9070, Tzomet Hagush
Haifa
♦ Eden Teva Market: 04-904-6444, Derech Bar Yehuda 147, Nesher, inside Mega Bul
♦ Eden Teva Market: 04-881-8600, Haroshet 48, Chutzot Hamifratz
♦ Nizat Ha'duvdevan: 04-832-2020, Natan Komoi 7, Nevei Sha'anan
Herzliya
♦ Eden Teva Market: 09-835-9446, Shivat HaCochavim 8, inside Mega Ba'Ir
♦ Hila Ba'Teva: 09-956-7121, Sokolov 57
♦ Nizat Ha'duvdevan: 09-956-0310, Ben Gurion 22 , Sha'ar Ha'ir
♦ Organic Market: 09-9563338, Hanegev 1, Tzimrot
Herzliya Pituach
♦ Teva Castel : 09-956-7165, Hamenofim 5
Holon
♦ Eden Teva Market 052-927-6125 Hamanor 2, Industrial Center, inside Mega Bul
Jerusalem
♦ Al Hamishkal 02-997-9978 Sha'ar Binyamin Shopping Center, Industrial Zone
♦ Anise 02-679-7373 Avizohar 3, Beit Hakerem
♦ Anise 02-538-4069 Yaffo 76
♦ Anise 02-673-3861 Derech Beit Lechem 33, corner of Esther Ha'Malka 3
♦ Anise 02-581-8575 Paran 5 - Ramat Eshkol Commercial Centre
♦ Anise 02-563-6677 Emek Refayim 32
♦ Anise 02-566-0444 Palmach 42
♦ Eden Teva Market 02-545-9999 Agudat HaSport, Beitar 1, Malcha Mall, inside Mega Bul
♦ Eden Teva Market 1800-468-468 Kenyon Ramot, Golda Meir Blvd. corner of HaCongress HaTzioni, Ramot
♦ Hadassah 02-624-4442 Beit Yaakov 2, near Agrippas, Machane Yehuda
♦ Lev HaTeva 02-538-8832 Yehezkel 6, Geula
♦ Mekor HaTeva 02-537-0181 Hagai 16, Geula
♦ Natural Choice Bakery 02-622-3229 Agripas 111
♦  Nizat Ha'duvdevan 02-651-5697 Kanfei Nesharim 22, Givat Shaul
♦ Olam HaTeva 02-623-2101 Agrippas 65, behind Machane Yehuda
♦ Olam HaTeva - Gluten & Sugar Free 02-653-6646 Agrippas 76, behind Machane Yehuda
♦ Teva Express  02-624-4004 Shamgar 16, Rav Shefa Mall, 1st floor
♦ Teva Net 02-623-4859 Agrippas 99, behind Machane Yehuda
♦ Zmora Organi 02-652-0107 Nejarah 37, Givat Shaul
♦ Zmora Organi 02-566-6660 Amaziah 1, Greek Colony
♦ Zmora Organi 02-673-0008 Yad Charutzim 5, Talpiot
Karnei Shomron
♦ Al Hamishkal 09-794-1471 Kenyon Karnei Shomron
Kfar Saba
♦ Eden Teva Market 09-790-3770 Weizman 207, Sector G
Kiryat Arba
♦ Eretz Chita 02-996-0222 Kiryat Arba Industrial Center 144
Kiryat Ono
♦ Organic Market: 03-6354544 Yirmiyahu 16
Kiryat Shmona
♦  Nizat Ha'duvdevan 04-694-0030 South Industrial Center
Ma'aleh Adumim
♦ Chalav U'dvash 02-590-2044/02-972-528, 20 Kikar Hakeren, Kikar Yahalom
Mevaseret Zion
♦ Anise 02-533-4883 Kinyon Har'el
Mishmar Hasharon
♦ Teva Castel 09-898-3456 Kibbutz Mishmar HaSharon, at entrance to kibbutz
Modi'in
♦ Nizat Ha'duvdevan 08-926-7873 YesPro Center
♦ Anise 08-970-3001 Azrieli Mall
♦ Eden Teva Market 1800-468-468 Hamelachot Blvd. 121, YesPro Center, inside MegaBul
Netanya
♦ Eden Teva Market 09-893-1505 Bnei Gaon 5, Industrial Center, Poleg, north of Ikea
♦ Organic Market: 09-8334256 Smilansky 16
Or Yehuda
♦ Eden Teva Market 03-634-5475 Hamasger 8, Old Industrial Zone, near Mega
Pardes Hannah
♦ Duchan 04-637-7235 Hadarim 43, corner of Derech Pikah (not associated with Duchan Gan Shmuel)
♦ Nizat Ha'duvdevan 04-953-4628 Tidhar 2, 'Big' Center
Petach Tikvah
♦ Eden Teva Market 1800-468-468 Mordechai Ben Dror 4, behind the gas station "סדש"
♦ Nizat Ha'duvdevan 03-934-6337 HaRav Pinto 19, Rosenfeld Center
Ra'annana
♦ Anise 09-743-8282 Ahuza 87
♦ Nizat Ha'duvdevan 09-774-4717 Ostrovsky 39
♦ Eden Teva Market 09-790-7600 Hacharoshet 12, Industrial Zone, inside Mega Bul
Ramat Hasharon
♦ Yofi Shel Teva 03-540-8623 Sokolov 38
♦ Eden Teva Market 03-548-0480 HaHaroshet 10, Industrial Center מורשה, next to Mega Ba'Ir
Ramat Raziel
♦ Or-Gani 02-570-0427 Hadar 3
Ramat Yishai
♦ Nizat Ha'duvdevan 04-811-0843 HaEucalyptus 4
Rehovot
♦ Eden Teva Market 1800-468-468 Derech Hayam 26, Kenyon American City, in Maga Bul
♦ Organic Market: 08-9364732 Yaakov 3
♦ Organic Market: Kenyon Rehovot - inside Shufersal
♦ Teva Center 08-945-3670 HaMelech Chassan 11, Bilu Center, Kiryat Ekron
♦ Tsapichit B'Dvash: 077-201-3977, Binyamin 4
Rishon Le Zion
♦ Al HaTeva: 03-950-3289/052-230-9835, Rutshild (Rothchild) 32
♦ Eden Teva Market 03-942-4900 Yaldei Tehran 5, G2 Center, above Mega Bul
Shoham
♦ Anise 073-736-9398 Emek Ayalon 32, Shoham Commercial Center
Tel Aviv
♦ Anise 03-620-6355 Dizingoff Center
♦ Anise 03-609-9899 Weizman 14, Weizman Center
♦ Anise 073-743-0308 Abba Achimeir 17, Shuster Center
♦ Eden Teva Market 1800-468-468 Devorah Ha'Neviah 128, Ramat Hachayil, in Mega Bul
♦ Eden Teva Market 03-679-3020 Herzl 42, corner of Ha'ro'e, Ramat Gan
♦ Neroli Health Food Store & Juice Bar: 03-510-7869, Lilienblum 3, Neve Tsedek
♦ Neve Avivim: 03-641-0411, HaNasi 34, Neve Avivim
♦ Nizat Ha'duvdevan 03-510-1497 HaCarmel 30, Shuk HaCarmel
♦ Nizat Ha'duvdevan 03-670-3980 Bugrashov 40
♦ Nizat Ha'duvdevan 03-696-5174 Ibn Givirol 58
♦ Organic Market: 03-6058784 Abba Achimeir 28, Ramat Gan
♦ Organic Market: 03-6449363 Aharon Becker 8, Mikado Center
♦ Shekadiah: 03-674-6491 Shereidot Yerushalayim 48, Ramat Gan
♦ Shorashim: 03-517-1776, Ben Yehuda 35
♦ Teva be'Gimel 03-642-6381 Abba Achimeir 25, Ramat Aviv Gimel, Shuster Center, next to McDonalds
♦ Teva Castel 1700-700-532 Ibn Gvirol 71, at the entrace to Gan Ha'Ir, Kikar Rabin
♦ Teva Castel 03-522-3156 Dizingoff 101, corner of Frishman
♦ Teva Castel 1700-700-533 Arlozorov 64
♦ Teva Kol: 03-685-4830, Sheinkin 57
♦ Teva Banechala 03-696-7474 Nechalat Itzhak 18, Migdalei Aviv
♦ Teva Tari 03-603-7071 Yehuda Hayamit 61
Tiberias
♦  Nizat Ha'duvdevan 04-672-0994 Hagalil 7
Tivon
♦ Hagan Ha'organi 04-953-0933 HaCalaniot 2
Tsfat
♦ Shirat Ha'aretz 04-682-7050 Jerusalem 37
Zichron Yaakov
♦ Nizat Ha'duvdevan 04-911-4901 Industrial Zone, Mall Zichron